Fiona Fisher CBA
Certified Balloon Artist (CBA) and Qualatex Approved Instructor (QAI)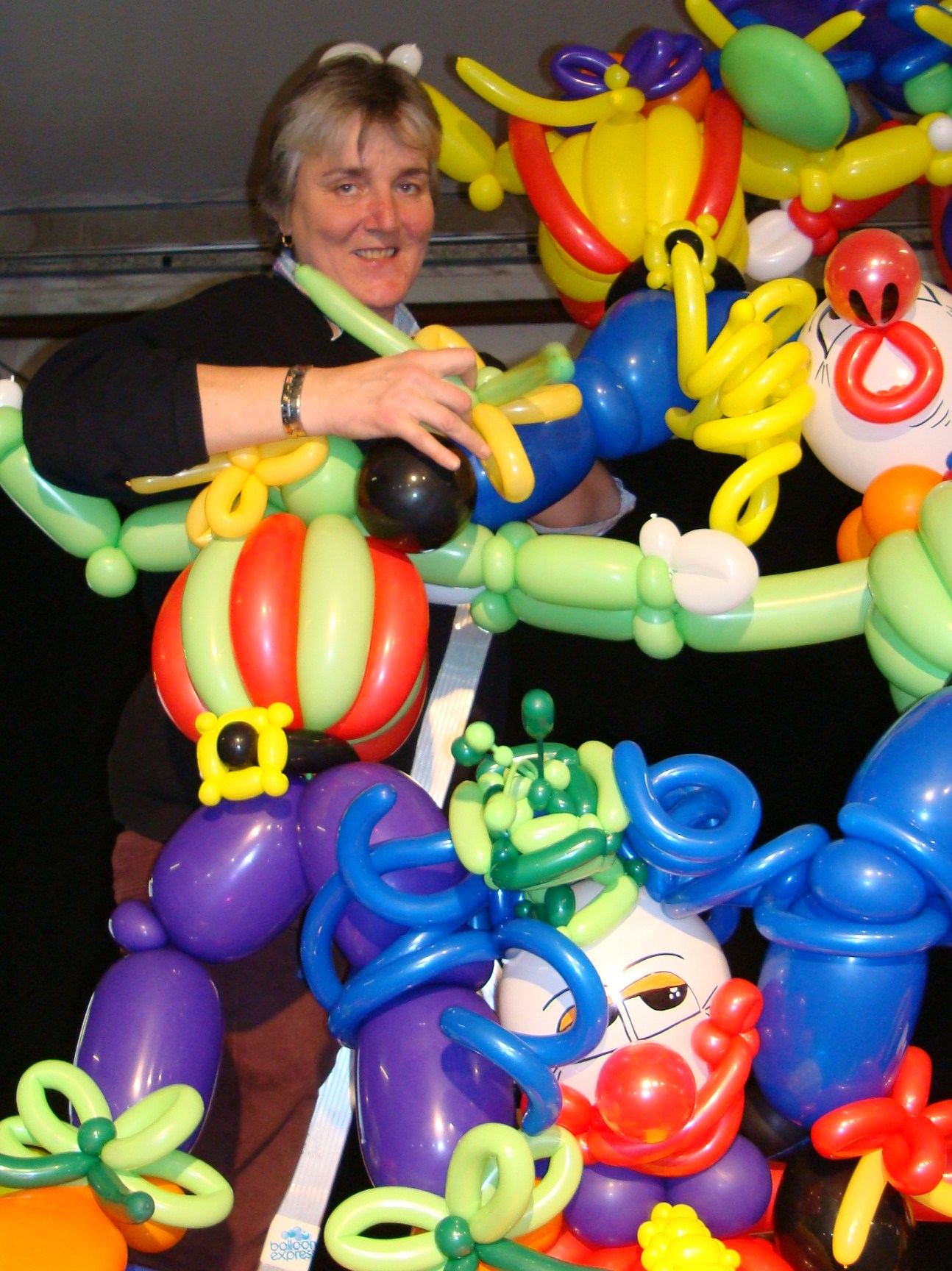 Having sold Burning Desires, our party shop in Northern Ireland and move to the beautiful Garfagnana valley in Tuscany, Italy. I now have more time to concentrate on the thing I love most, teaching others how to become successful balloon decorating artists at all skill levels.
If you have never worked with balloons and want to get into the balloon business or if you are already in the business and want to concentrate in specific areas, I have a range of classes from beginners to advanced which can be tailored to suit your specific requirements. Qualatex fundamentals, Weddings, Engagements, Christenings, Baby showers, Birthdays, Deliveries, Corporate decor, Twisting, Framing, Christmas, Halloween, Easter.
Any theme or occasion can be enhanced with balloons, if your requirements are not shown on my web-site let me know and I will try to help you. At present Balloons in Tuscany balloon academy can accommodate a maximum of six people on a full board basis and up to ten people per class, if preferred you can have classes on a "One to One" basis and tailor made classes on your chosen subjects. This applies to all skill levels.
The packages on offer at the moment are fully inclusive of courses, all product, accommodation and all meals plus "time permitting" some wine tasting and sightseeing. All courses are hands on, unless otherwise specified. All classes are taught in English. Guests can be collected from Pisa airport or Lucca train station. -You have to make your own travel arrangements to get to these points NB. Flights are not included in the packages. Extra nights can be added to your stay if you would like to explore the area in more detail, or just chill out, read a book or go for long walks in the beautiful forests and villages "Car hire would be needed to get around the villages for extra days" and all the major car rental companies operate from Pisa airport. Have a look at my photo gallery and suggested class packages, remember you can make up your own package and tailor your subjects to your own specific requirements.
Good luck and I hope to see you soon
Fiona